Curriculum
Below you will find details of the curriculum that your child will be covering in the academic year 2021 - 2022.
Curriculum Maps 2021 - 2022
Curriculum Maps 2020
EYFS MATHS OVERVIEWS
Welcome to the Curriculum page of our website. Here you will find information on the different subjects taught at Highfield Primary School.
We believe at Highfield that learning should be fun! We provide our children with a stimulating learning environment and always think of exciting ways to 'hook' our children into their learning. We are really proud of our fantastic 'Forest School' environment where children have direct access to quality outdoor learning and our amazing library bus which encourages our pupils to become avid readers!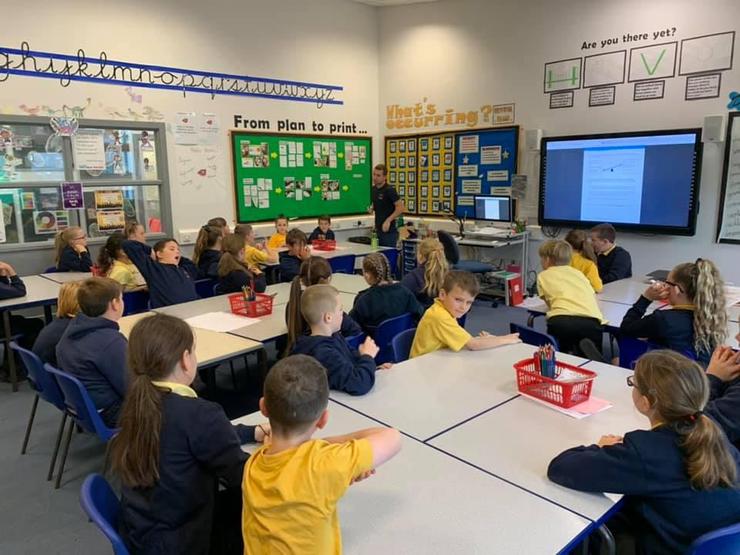 We have developed our curriculum based around the National curriculum. We adopt a thematic approach which is shaped to the needs of our children. As well as the National Curriculum being covered we also aim to develop core skills that we feel are important for our children in order for them to succeed in modern Britain, things such as teamwork, respect, enthusiasm and self - belief.
Our curriculum gives pupils opportunities to learn, build on and develop new skills, concepts and knowledge. Pupils experience a wide range of subjects and activities that allow them to explore different topics in detail.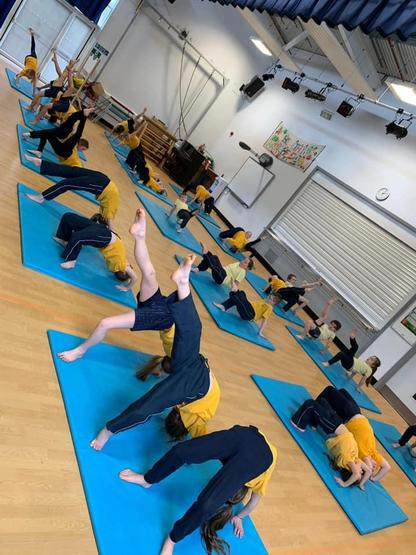 CURRICULUM AIMS
Our aim is to develop inquisitive minds and a passion for learning. We aim to equip our children with the skills to fully participate in an ever changing world and to be respectful and productive members of the community. Our children are encouraged to have high expectations and self belief to enable them to fulfil their potential.
The children and their learning are at the core of everything that we do at Highfield Primary School. Our school motto is 'Aiming High'.
Highfield Primary aims to nurture and prepare children educationally, socially, morally and physically for their continuing education. We aim for our pupils to have skills to be successful, independent, motivated and resilient learners. This is done by our whole school "Growth Mindset' approach. We encourage our children to be risk takers and to develop a mindset where it's ok to make mistakes as we learn from our mistakes. Children are encouraged to be resilient and never give up!
They are encouraged to show:
Courage
Inspiration
Persistence
Motivation
Resilience
They are also encouraged to show 'GRIT' :
Give it your all
Redo if necessary
Ignore giving up
Take time to do it right
EARLY YEARS FOUNDATION STAGE
Early Years at Highfield have a play-based approach to learning and follow the children's interests. There are 7 areas of learning and 17 Early Learning Goals, which the children work towards throughout the year.
The Prime areas are fundamental and ensure that children can develop in all other areas:
· Personal, Social and Emotional Development
· Communication and Language
· Physical Development
The Specific areas include essential skills and knowledge for children to engage successfully in the world around them:
· Literacy
· Mathematics
· Understanding the World
· Expressive Arts and Design
We recognise that all children are individuals and will develop at different rates and in different ways. We use observations and assessments to carefully plan the next steps in a child's learning. We follow children's interest to engage, enthuse and motivate them and we use an online recording system, to keep track of each child's learning and progress.
Each day the children have opportunities for uninterrupted child initiated play and adult led play. The children also participate in small group time and large group time activities.
Plan Do Review
Each morning, we use a technique known as Plan, Do, Review. This three-part sequence has a significant impact on our children's development across all areas of the EYFS curriculum.
Plan:
We work in small groups, to plan our play. We talk about the things we might like to do today and suggest ways in which we will do it. This may be an activity suggested by an adult or they may share their own ideas. During this time the children are encouraged to talk using sentences and provide as much information about their plan as possible to promote their communication, language and literacy skills. Later in the year, children are given the opportunity to record their plan in a written form.
Do:
The children are then given the opportunity to follow their plans, with the support of adults if needed, during a session of 60-90 minutes independent learning. During this time the adults will build on the children's interests, using skilled questioning and draw on key areas of development through the child's plan. Adults enhance resources in the areas around the classroom, to support children's interests and move their learning forward. Children may change their plan when and if they choose, by sharing their new plan with an adult or their peers.
Review:
During a 10 – 15 minute review time, the children are again given the opportunity to further develop their communication, language and literacy skills whilst reviewing and recalling what they've learned. The adult supports the talking by asking relevant questions and building on their sentence structure. Children are encouraged to be reflective of their learning, thinking about their successes but also things they might do differently next time and why. This also provides opportunities for the adult to determine suitable further provision to enhance the learning opportunities within the environment.
Phonics- Read Write Inc
Reception children take part in a daily Read, Write Inc. session, where they are taught to read using a character called Fred the frog. The children build on their knowledge of letters and sounds to enable them to read and write simple words and sentences and develop into fluent readers and confident speakers.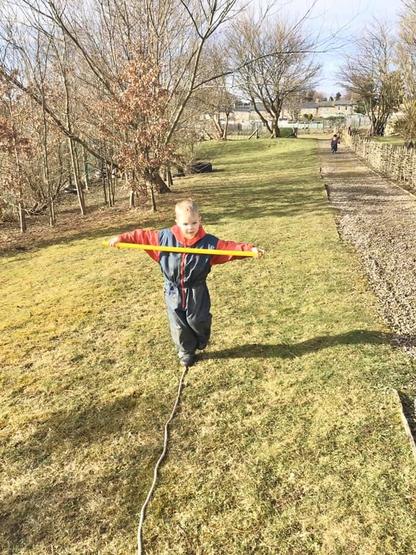 KS1/KS2
The following subjects are included in the National Curriculum at Key Stages 1 and 2:
English
Mathematics
Science
Computing
Religious Education
Art
Design Technology
Music
Geography
History
Physical Education
Personal Social and Health Education
KS2 Modern Foreign Language (Spanish)